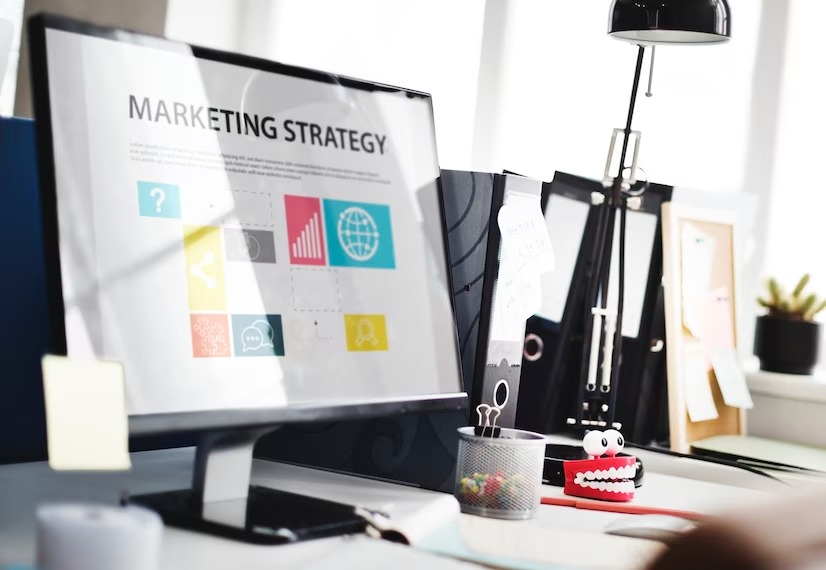 Traditional Marketing
Traditional marketing refers to brand promotion on offline channels that were around before the rise of the internet. Think billboards, flyers, and radio spots. Because information wasn't as easily accessible and readily available, the majority of traditional marketing relied on outbound tactics such as print, television ads, and billboards.
Digital Marketing
Digital marketing is the opposite of traditional marketing, leveraging technology that didn't exist traditionally to reach audiences in new ways. This type of marketing encompasses all marketing efforts that live online. Businesses leverage digital channels, such as search engines, social media, email, and websites to connect with current and prospective customers.
Search Engine Marketing 
Search engine marketing, or SEM, includes all strategies used to ensure your business is visible on search engine results pages (SERPs). With SEM, you can get your business in the number one spot when a user searches a particular keyword. The two types of SEM are search engine optimization (SEO) for organic search results and pay-per-click (PPC) advertising for sponsored search engine results.
Content Marketing 
Content marketing is a key instrument in inbound and digital marketing because it's one of the best ways to attract your target audiences. It involves creating, publishing, and distributing content to your target audience through free and gated channels, such as social media platforms, blogs, videos, ebooks, and webinars. With content marketing, the goal is to help your audience along their buyer's journey. First, identify common FAQs and concerns your buyers have before they are ready to make a purchase.
Buzz Marketing
Buzz marketing is a viral marketing strategy that leverages refreshingly creative content, interactive events, and community influencers to generate word-of-mouth marketing and anticipation for the product or service a brand is about to launch. Buzz marketing works best when you reach out to influencers early and have a plan in place to generate buzz surrounding your brand.
               6. Influencer Marketing 
Influencer marketing is designed to tap into an existing community of engaged followers on social media. Influencers are considered experts in their niches and have built loyalty and trust from an audience you might be trying to reach.
To get started with influencer marketing, you must first build your influencer marketing strategy and define what type of influencer you're targeting. Then, you'll want to create criteria for your influencer to ensure they align with your strategy and budget.
Lean more about CONTENT THAT ENABLES YOU TO BECOME VIRAL ON TIKTOK to enhance your content
FOLLOW US ON INSTAGRAM!